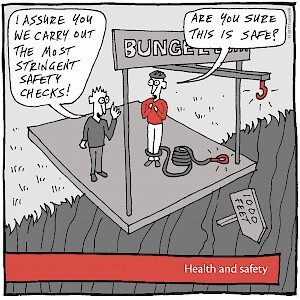 On June 14th, BUPA was fined £3million due to health and safety failings, after a pensioner contracted Legionnaire's disease and died only three months after moving into the BUPA operated nursing home.
Ipswich Crown Court ruled that there had been "significant and serious" care failings. Concerns for Legionnaire's disease were raised in 2012 however, these were ignored until 2015.
The Health and Safety Executive (HSE) carried out an investigation into the pensioner's death and found that BUPA Care Homes (BNH) Ltd failed to implement the necessary health and safety measures required to safely manage their water system during a time of major refurbishment. Further findings revealed that employees responsible for monitoring legionella controls and for taking crucial water temperature measures had not been trained to an adequate standard.
BUPA Care Homes (BNH) Ltd pleaded to breaching section 3 (1) of the Health and Safety at Work Act 1974 resulting in a fine of £3m as well as being ordered to pay costs of £151,482.
In order to prevent cases like this in the future, risk assessments should be carried out and acted upon promptly. Health and safety advice should be sought to ensure that the necessary measures are put in place as well as ensuring that employees have received sufficient training.
If you have any queries about health and safety in your workplace or the health and wellbeing of your employees then please feel free to get in touch with one of the team on 01924 827869.
Sources: http://press.hse.gov.uk/2018/bupa-fined-3m-after-death-of-elderly-resident/
https://www.express.co.uk/news/uk/974742/3-million-fine-for-Bupa-tragedy