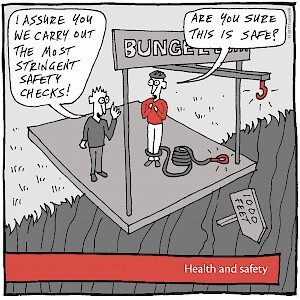 Following the Grenfell fire tragedy, there has been a lot of talk in the press about what steps should have been taken and what procedures should have been followed. After such a tragedy, it would be wise to take the opportunity to check that all your fire risk assessments have been carried out and that your safety procedures are in place.
Fire Risk Assessments should be reviewed and updated. They should always include emergency and evacuation plans and should identify what could cause a fire to start and the people who may be at risk.
Fire equipment should be tested and/or maintained including fire extinguishers, fire alarms and fire exits. Check fire exits and escape routes clearly marked and unobstructed at all times.
Appropriate fire safety measures should be put in place to minimise the risk of injury or loss of life in the event of a fire.
You need to communicate any changes or updates to all those affected. In the case of residents, insurers are recommending that these are documented and signed to confirm understanding.
Ensure your workers receive appropriate training.
Check building materials are in line with The Insurance Act 2015
In relation to cladding, our Insurance Partner Lucas Fettes has come up with a few things to think about:
Disclose any buildings that include composite panels and/or cladding
Check existing buildings, including the testing of any existing cladding systems
Compile a list of properties over 7 storeys for additional focus;
Utilise the services of a specialist surveyor to check existing buildings, including the testing of any existing cladding systems.
You can find more about general fire safety on the HSE website, or book onto our Health & Safety in a Nutshell or Fire Warden Training. Sessions can be run on-site if you have enough members attending. Click here for more information