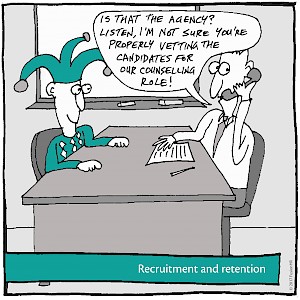 References are a critical part of pre-employment checks to ensure that schools employ suitable staff to work with children and young people.
Staffing and Employment Guidance published by the DfE in May 2018 states 'With all appointments schools should, prior to appointment, take up references from the applicant's current or former employer, following up with the author of the reference if there is anything that requires clarification and/or appears to be contradictory or incomplete.'
References should always be;
written, verbal and open references are not acceptable;
fair and accurate in relation to the abilities and aptitude of the candidate for the purpose of the job they have applied for;
factual, truthful and not deliberately misleading.
If a teacher has been subject to formal capability procedures, schools are required to pass on information to prospective employers. It is normal practice for prospective employers to enquire whether a teacher has been subject to capability procedure in the previous two years or has any current disciplinary action in force. You must be able to objectively justify your comments and so where concerns exists, keep it factual and link to evidence. Comment should not be passed on expired disciplinary action except where safeguarding is involved.
In accordance with the Equality Act, prospective employers are not permitted to ask about health or attendance in a reference prior to a job offer being made and information of this nature should not be shared. Once a job offer is made, the prospective employer can send a second reference advising that an offer has been made and asking for details about absence and health.
Individuals are protected before any employment commences under the Equality Act and a reference provided with information about health or absence could potentially lead to a discrimination claim if a decision is taken unlawfully as a result. Additionally, if a reference is inaccurate, untruthful or misleading, this could lead to a claim of damages against the current employer. Candidates should also provide explicit consent for sensitive information to be shared.
If you are unsure about a request or need any guidance about providing a reference, please get in touch with one of our team on 01924 827869.