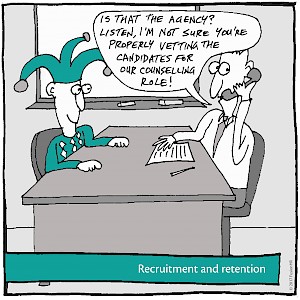 In line with the Equality Act 2010, the general position is that it is unlawful for an employer to ask any job applicant about their health or disability unless and until the applicant has been offered a job. Meaning an employer cannot refer an applicant to an occupational health practitioner or ask an applicant to fill in a questionnaire provided by an occupational health practitioner before a job offer is made. An employer cannot ask questions about sickness absence, or whether any reasonable adjustments need to be made to carry out the job itself, again, until after a job offer has been made. However, pre-employment health checks can be carried out.
Here are our top tips for managing pre-employment health checks:-
Ensure you keep any information on disability and health, obtained for the purpose of making reasonable adjustments during the recruitment process, separately from other information.
As an employer, you can ask questions about an applicant's ability to carry out a function which is essential to a job. If an employee has a disability which may impact on their ability to do the job, employers should consider whether the applicant can still do it if reasonable adjustments were made (using a pre-employment health check post-offer).
Employers should make a 'conditional' job offer based upon the successful applicant meeting the employer's health or other requirements.
Post-offer, further information may be sought from the applicant or the applicants' referees relating to health.
Carry out a pre-employment health check to determine whether a successful applicant is fit to do the job or be eligible for health-related benefits.
Don't reject an applicant solely because the person has a disability, it is direct discrimination and it is unlawful.
Be aware that during the recruitment process if you ask an unlawful question relating to health, applicants can contact the Equality and Human Rights Commission (EHRC) which has the powers to take enforcement action against the employer. A person does not need to have a disability to complain to the EHRC in this situation.
Ensure you have an agreed process in place for managing pre-employment checks in line with the requirements of the Equality Act 2010.
For further information relating to pre-employment health checks, occupational health referrals just give one of our friendly team a call on 01924 827869 or speak to your HR Advisor.