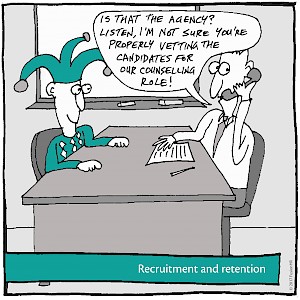 Our MD, Kathryn Birch highlights the key things it think about for effective succession planning.
Succession planning is instrumental to ensuring effective leadership, and recruiting and retaining key talent within schools and MATs. Richard Branson's famous leadership quote "Train people well enough so they can leave, treat them well enough so they don't want to" is so insightful, and succession planning is one way in which school leaders can ensure they are making the most of their future potential. After all recruitment costs are often higher than training and development. We discuss the core components of a succession plan, and how you can ensure your school management team is future proof.
Firstly, you will need to consider your people strategy for the future by considering and analysing the following:-
Your current leadership skills and capacity
Your future plans – growth areas / consolidation / staff-turnover rates / key projects and resources required / existing skills matrix
Your future leadership needs
Secondly, you should consider carrying out a performance v potential assessment, so you can identify your future stars – outstanding performers / high potential – within the school, these could be administrators / teaching assistants / teachers that are already demonstrating solid performance and have the potential to become a leader in the future.
Having identified your rising stars, you should then meet with these staff members to identify their career preferences and ambitions, and then map these against the future school's/Trust's needs. Where opportunities for succession are matched, you can then start to identify CPD opportunities for these potential leaders, and develop and implement a succession plan to balance their preferences with your future needs.
It is recommended that this exercise is completed annually, and that the process is transparent and clearly communicated in a Talent Management Policy. You could also mirror this approach at Trust and Governance level for complete holistic and future-proof leadership.
If you need any assistance with departmental reviews, recruitment or succession planning just give one of our team a call on 01924 827869.